At 9th Avenue Veterinary Clinic, Walmer, Port Elizabeth, we have a staff compliment of 23 staff. This enables us to ensure your pet receives the best possible personalized care at all times during their stay with us. Our competent and friendly staff are always willing to answer any questions you may have regarding your animals well-being.
Our team of 3 doctors, 2 veterinary nurses as well as 6 kennel staff ensure individual and personalized service for your pets. Our 5 reception staff ensure that you are attended to timeously and we have 2 staff members focusing only on the grooming parlour.



OUR DOCTORS
Dr. Charles Hayward Bvsc
Dr. Hayward qualified in 1981, he enjoys working with all species of animals and the challenges this variation brings. He enjoys both the medical and the surgical aspects of veterinary medicine . When Dr. Hayward is not busy at work he enjoys spending time outdoors doing activities such as hiking, game viewing and bird watching, off road adventuring and photography.
Dr. Hilda Meyer Bvsc
Dr. Meyer qualified in 2006 and started working in the UK in January 2007. Dr. Meyer and Dr. Batt worked there for three years before returning to sunny South Africa in December 2009. Her main veterinary interests are small animal medicine and small furries. She also enjoys equine veterinary medicine. In her spare time she loves running, hiking, mountain biking and horse riding.

Dr. Jana Loots BVSc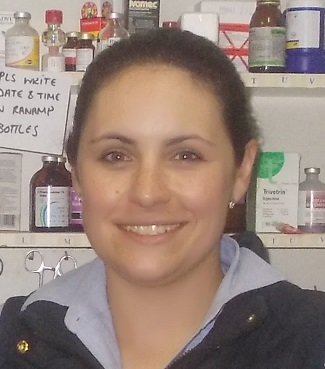 Dr. Loots qualified in 2010 and she enjoys the challenges of a mixed practice, with her main interests being small animal medicine and surgery. She loves interacting with clients and their pets. In her spare time she enjoys a range of outdoor activities such as horse riding, running, mountain biking and hiking.
Dr. Ian Burnand BVSc
Dr.Burnand qualified in 1991. He was originally part of the practice but now works for the State Vet in the imports and exports department. He locums at 9th Avenue Vet three days a week. He especially enjoys working with small animals. He loves spending time with his family while enjoying outdoor activities. He enjoys hiking and birding, he is also a devoted jogger and enjoys cycling and other sports as well.
Sr. Chane Fritz DVN
Chane is from Port Elizabeth, she attended Erica Girls' primary and Alexander Road High school. She started at 9th Avenue in Jan 2014. She has 2 cats, Nelson and Mika (adopted from 9th Avenue!) and a dog Jackie. Her hobbies are reading, shopping, gymming and spending time with family and friends.
OUR FRONT STAFF
Susan Wait
Susan started working at the practice in 2007 and has a menagerie of her own at homewith some birds, dogs and 1 cat. She loves working with people and animals, and is known to all staff as the "office clown". Her hobbies are gardening and relaxing at home with all her animals.
Shaun Wallace
Shaun started working at the practice in 2007, and has been our food stock controller ever since. He loves small breed dogs and does a lot of house sitting in his spare time. As his hobbies, he enjoys going to the movies with his 2 daughters.
JoAnn Booysens
Jo was born in Ireland but grew up in Botswana. She joined the practice in 2013 and looks after online marketing and helps at the front desk. She loves meeting all the amazing pets that come through our doors. When she's not at work she enjoys making every day an adventure for her 2 children.
Joy Hill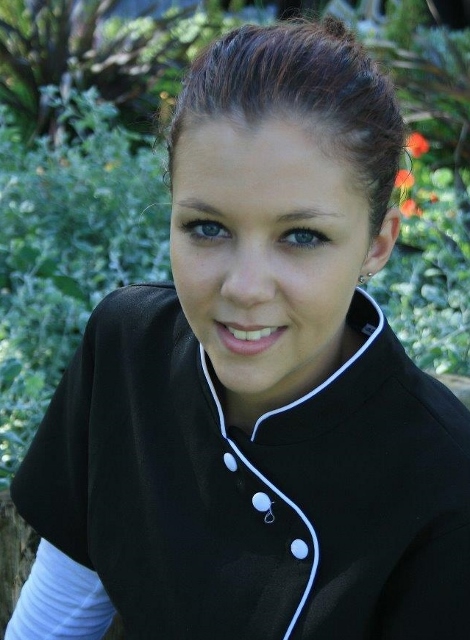 Joy joined the 9th Avenue team in Sep 2014. She grew up in Port Elizabeth and has 4 dogs. Her hobbies are horse riding, spending time with family and doing adventurous stuff!
KENNEL STAFF
Xola Kelemane
Xola was born in Kenton-on-sea and has worked at 9th Avenue since 2012. He is married and has 1 daugter. His hobby is playing computer games, and his favorite animals are dogs, cats and lions!
Songi Dwane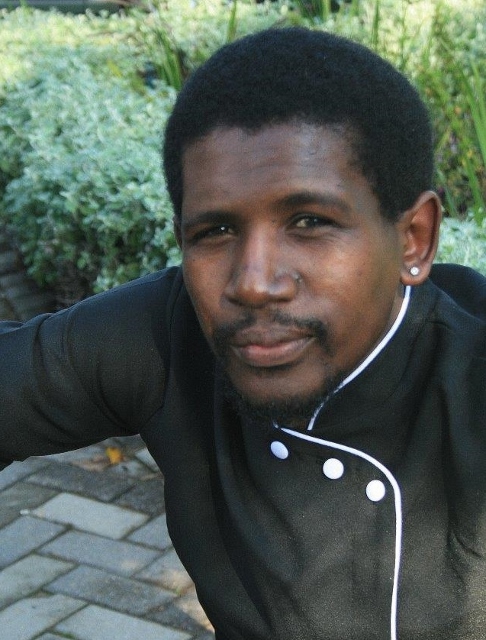 Songi is from Port Elizabeth and has worked at 9th Avenue since 2007. Many of our clients will recognise him as the staff member with the biggest smile! He has 3 children and 2 dogs. His hobby is cricket, and his favorite animals are dogs, cats and reptiles.
Amos Sango
Amos was born in Cradock, and has worked at 9th Avenue since 2009. He has a natural affinity for working with horses, and most of our equine clients have come to know and trust him. He has 6 children. His hobby is soccer, and his favorite animals are dogs and cats.
Elliot Nkwenkwana
Elliot is from Port Elizabeth and has worked at 9th Avenue since 2008. He is responsible for the isolation ward and has a very compassionate nature working with these critically ill patients. His hobby is soccer, and his favorite animals are tigers and hippos!
Thandi Ngalonkulu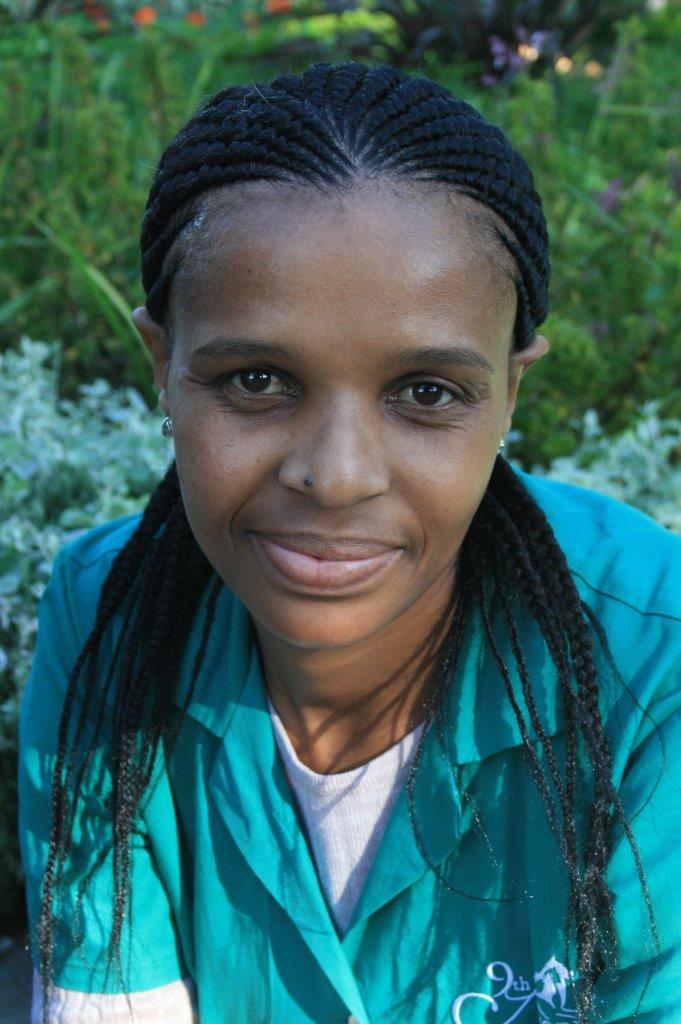 Thandi was born in Peddie and grew up in Port Elizabeth. She is responsible for keeping everything neat and tidy around the practice, and also ensures that the doctors get their much needed coffee! She is a single mother of 3, and she also has a dog and cat at home. Her hobbies are watching television, reading and playing netball. Her favorite animals are dogs, cats and birds.
GROOMING PARLOUR
PRACTICE ANIMALS
Scoobie, our resident blood donor and big teddy bear!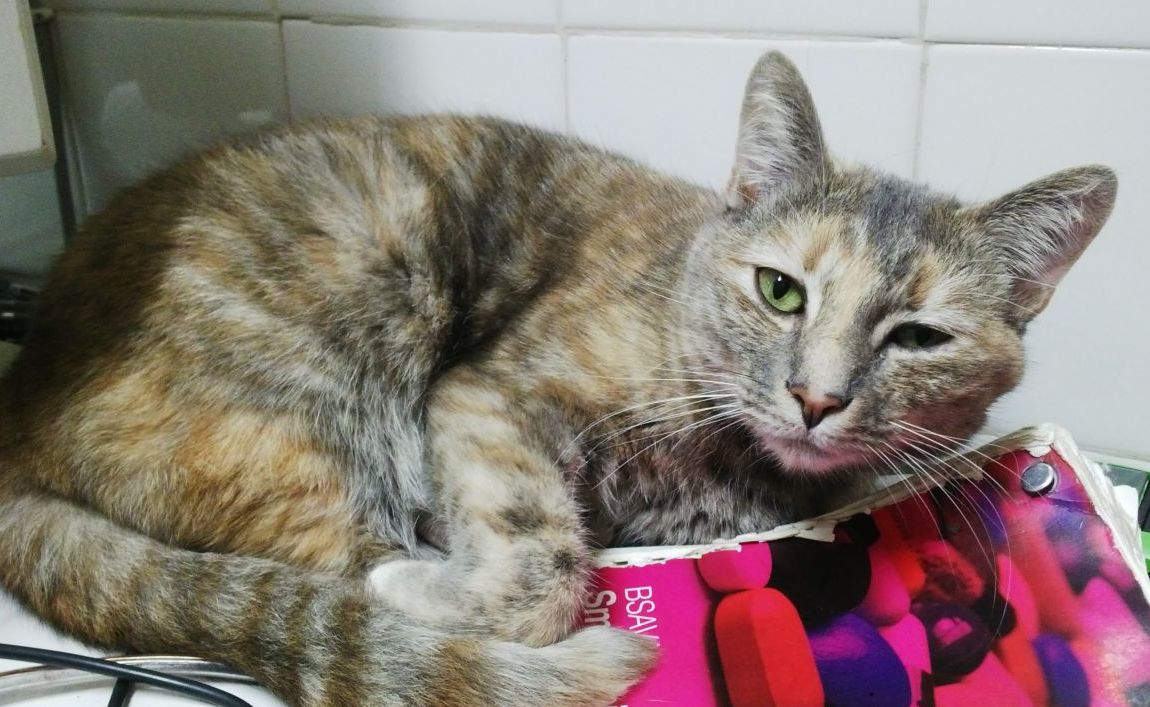 Macy Gray
Sanna/Amanda
Osama